Show Posts
This section allows you to view all posts made by this member. Note that you can only see posts made in areas you currently have access to.
Topics - bablil
Pages: [1]
1
« on: January 29, 2021, 12:50:50 PM »
Problem when pressing update package in YUM MANAGER
The package is never updated and this is an example IMG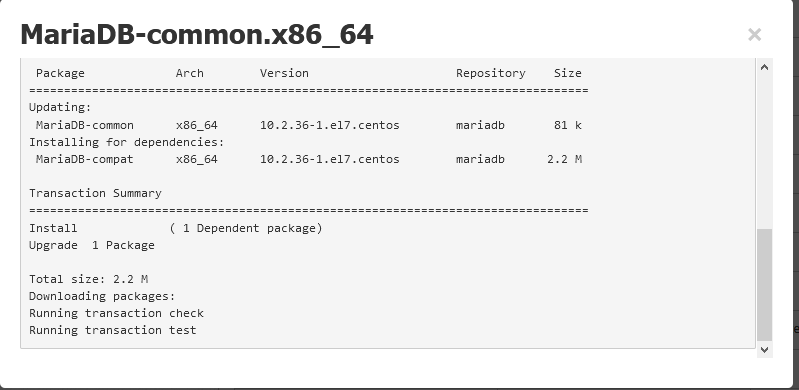 https://i94.servimg.com/u/f94/18/04/55/46/11112.png
Install ( 1 Dependent package)
Upgrade 1 Package

Total size: 2.2 M
Downloading packages:
Running transaction check
Running transaction test
2
« on: October 29, 2019, 04:11:04 PM »
There is a problem with the CWP-> CWP Migration system

I used the system to move websites from one server to another
Only files and emails are moved, databases are not moved
what's the problem ?
Pages: [1]