Show Posts
This section allows you to view all posts made by this member. Note that you can only see posts made in areas you currently have access to.
Messages - ahmedalnagar
Pages: [1]
1
« on: December 30, 2020, 03:06:08 PM »
Track adjustment
/usr/local/cwpsrv/htdocs/resources/admin/include/db_conn.php
2
« on: November 30, 2020, 12:57:41 PM »
3
« on: November 28, 2020, 11:44:23 PM »
4
« on: November 27, 2020, 05:51:08 PM »
I want to hide all these folders from the hosting subscribers Is there a solution?
5
« on: November 24, 2020, 11:40:20 AM »
Hi josemnunez thank you for your reply
This happens in WordPress
By Plugin WP File Manager
details
Apache version: Apache/2.4.39
PHP version: 7.4.11 PHP-FPM is forced
MySQL version: 10.1.48-MariaDB
FTP version: 1.0.47
Web Servers: nginx-varnish-apache
Kernel Version: 3.10.0-1160.2.2.el7.x86_64




6
« on: November 23, 2020, 08:24:22 PM »
Any website hosted on VPS
Can access root folders
is there a solution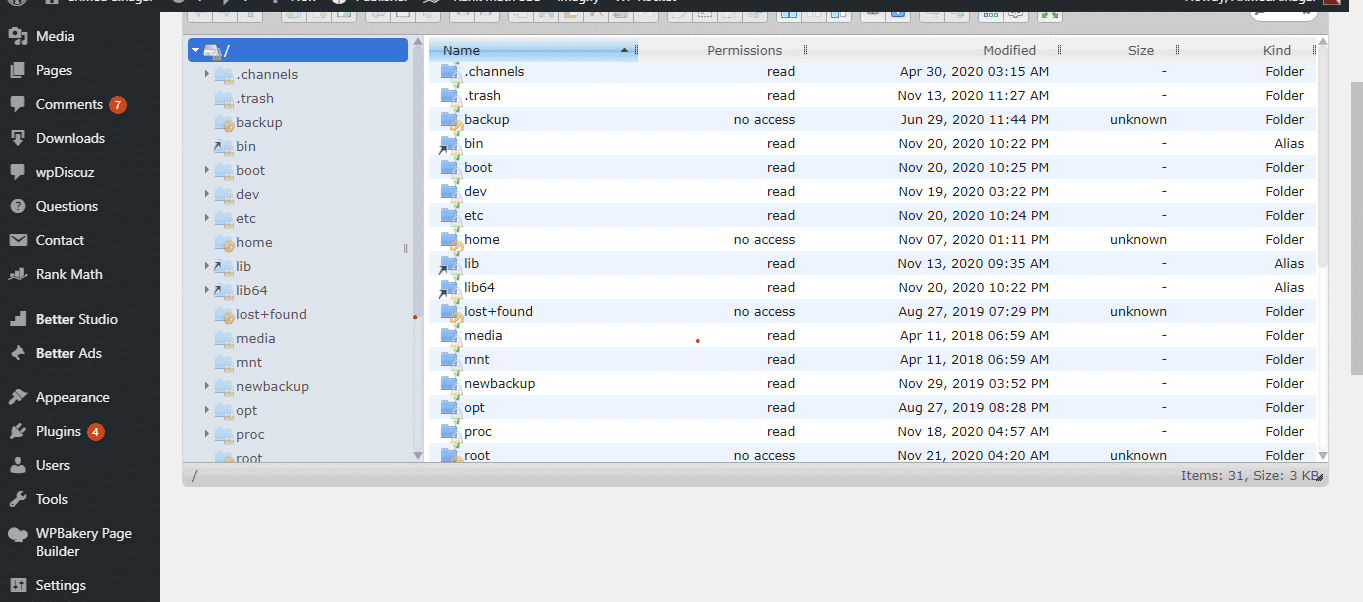 7
« on: June 12, 2020, 10:51:21 PM »
503 Service Unavailable Whmcs
When someone buys a host and when he clicks on the payment then this message appears
It is due to the direct configuration of the client account on the server
So is there a solution to this message and transfer the customer to a direct account
This is the message
Service Unavailable
The server is temporarily unable to service your request due to maintenance downtime or capacity problems. Please try again later.
8
« on: May 31, 2020, 04:00:25 PM »
Hello pixelpadre

And did you find a solution to this problem?

Because I'm having the same problem.
9
« on: May 14, 2020, 09:24:52 PM »

:)I have the same problem
10
« on: August 23, 2019, 09:16:25 AM »
Hi friends
Can I redirect the server's IP to a domain?
I want to redirect the server ip to a domain and direct the control panel from the ip to the domain can I do that
Pages: [1]