Show Posts
This section allows you to view all posts made by this member. Note that you can only see posts made in areas you currently have access to.
Topics - ahmedalnagar
Pages: [1]
1
« on: August 03, 2021, 12:29:55 AM »
Hello is there a solution to this problem and it is for webp pictures
WebP Express Settings
It seems your server setup does not support headers in .htaccess. You should either fix this (install mod_headers) or deactivate the "Enable direct redirection to existing converted images?" option. Otherwise the Vary:Accept header will not be added and this can result in problems for users behind proxy servers (ie used in larger companies)
You have turned on "Enable redirection to converter" and "Create webp files upon request?"". However, these features does not work on your current server settings / wordpress setup, because the PHP scripts in the plugin folder (in the "wod" and "wod2" subfolders) fails to run when requested directly. You can try to fix the problem or simply turn them off and rely on "Convert on upload" and "Bulk Convert" to get the images converted.

If you are going to try to solve the problem, you need at least one of the following pages to display "pong": wod-test or wod2-test. The problem will typically be found in the server configuration or a security plugin. If one of the links results in a 403 Permission denied, look out for "deny" and "denied" in httpd.conf, /etc/apache/sites-enabled/your-site.conf and in parent .htaccess files.
2
« on: November 23, 2020, 08:24:22 PM »
Any website hosted on VPS
Can access root folders
is there a solution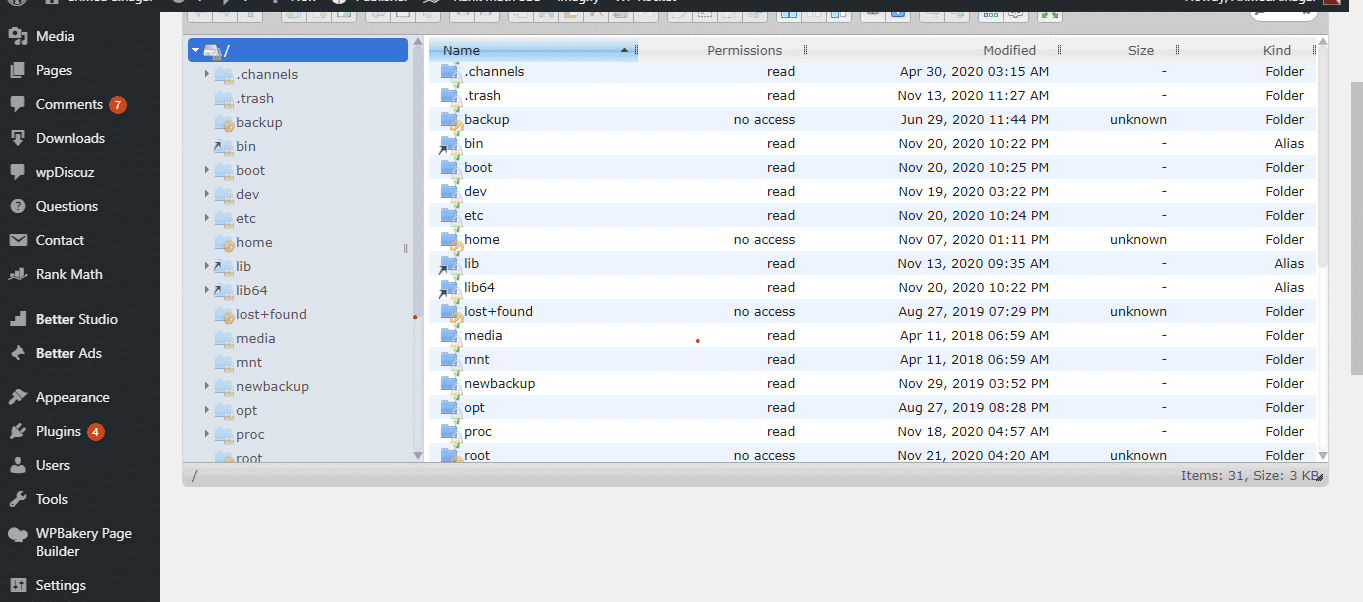 3
« on: June 12, 2020, 10:51:21 PM »
503 Service Unavailable Whmcs
When someone buys a host and when he clicks on the payment then this message appears
It is due to the direct configuration of the client account on the server
So is there a solution to this message and transfer the customer to a direct account
This is the message
Service Unavailable
The server is temporarily unable to service your request due to maintenance downtime or capacity problems. Please try again later.
4
« on: August 23, 2019, 09:16:25 AM »
Hi friends
Can I redirect the server's IP to a domain?
I want to redirect the server ip to a domain and direct the control panel from the ip to the domain can I do that
Pages: [1]