Show Posts
This section allows you to view all posts made by this member. Note that you can only see posts made in areas you currently have access to.
Topics - iraqiboy90
Pages: [1]
1
« on: January 11, 2022, 03:34:32 PM »
The Security Incidents tab in Security Center that shows what Mod_Security has blocked is showing server IP as an offender for some specific types of attacks even though the IP is something else.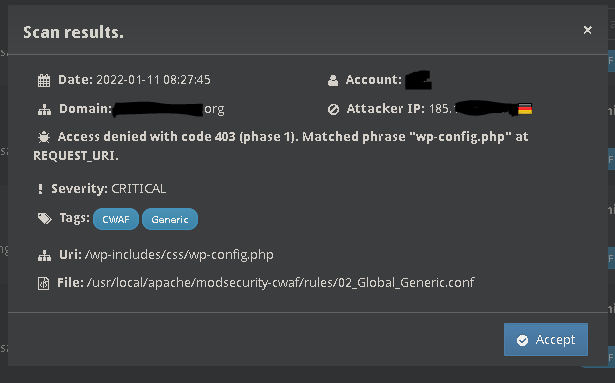 Here's the audit log showing something else: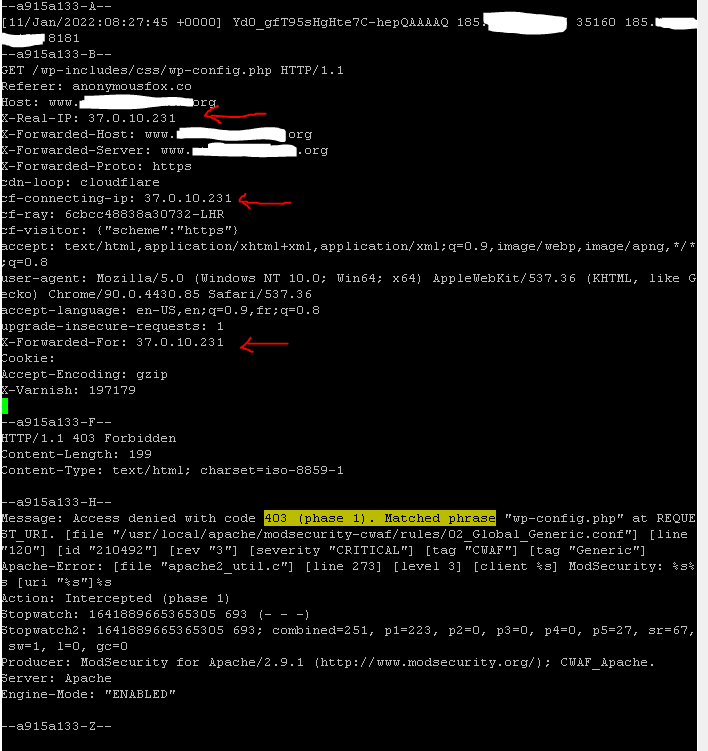 I'm running Cloudflare -> Nginx -> Varnish -> Apache (with mod_cloudflare)
2
« on: January 10, 2022, 12:27:44 PM »
Hello
A lot of updates have happened in the past few weeks without anything written about it in the
changelog
.
I have already sent an email to support about this but I have not received a reply to it.
What happened between v0.9.8.1113 and v0.9.8.1117?
With the current issues users are having, I'm not comfortable updating until I see a changelog update, including instant new ones upon releases of new updates.
Regards
3
« on: January 05, 2022, 04:17:00 PM »
Hello

I just switched from sentora few weeks ago because its developers disappeared or stopped caring enough to keep the project running..

CWP is an amazing web hosting panel. It has many great tools, the pro version has a lot of features with a reasonable price tag.
Bug and issues are expected within anything in the tech world, but are you guys giving up on the project as well, or are you just low on staff/developers?

Also, why do I get the feeling that in order for me to get answers on issues or bugs reported, I would have to pay a pretty penny for it...?

You guys have a nice tool for reporting bugs which I started using, but I see no indication that my reports or any others being seen or assigned to someone which makes me wonder if I should give up reporting bug and or start looking for a different control panel in the future.
4
« on: January 04, 2022, 06:21:09 PM »
In the main.cf file, the message_size_limit is set to 204800000.

Yep, that's correct, you are seeing 204,800,000. bytes

Isn't this a zero too many? Most servers don't accept messages above 20MB, so why is this set to 200?

This number is the same on a test server with newly re-built mail server.
5
« on: January 03, 2022, 08:41:45 PM »
6
« on: January 03, 2022, 08:37:36 PM »
Hello

Admincp's themes_lang2 module;
Nothing in there works, except the first tab. All other tabs are unresponsive. Same problem on production server and a test server.
7
« on: December 20, 2021, 08:53:33 PM »
I've had problem with editing the vhost templates with the built in editor, where it converted some characters into something else and broke the website. I couldn't duplicate the error again, though I didnt try hard enough to duplicate.
But, the language editor is definitely broken. Editing a language, let's say User - EN - domains. Just by saving it without doing nothing will wipe away everything after
DOMSSLSUCCESS="Domain
. It also, doesnt want to keep the
+
sign in the FTPALFNUMSIG line.
Check out your demo1 panel. The domain edit for user panel is now visually broken.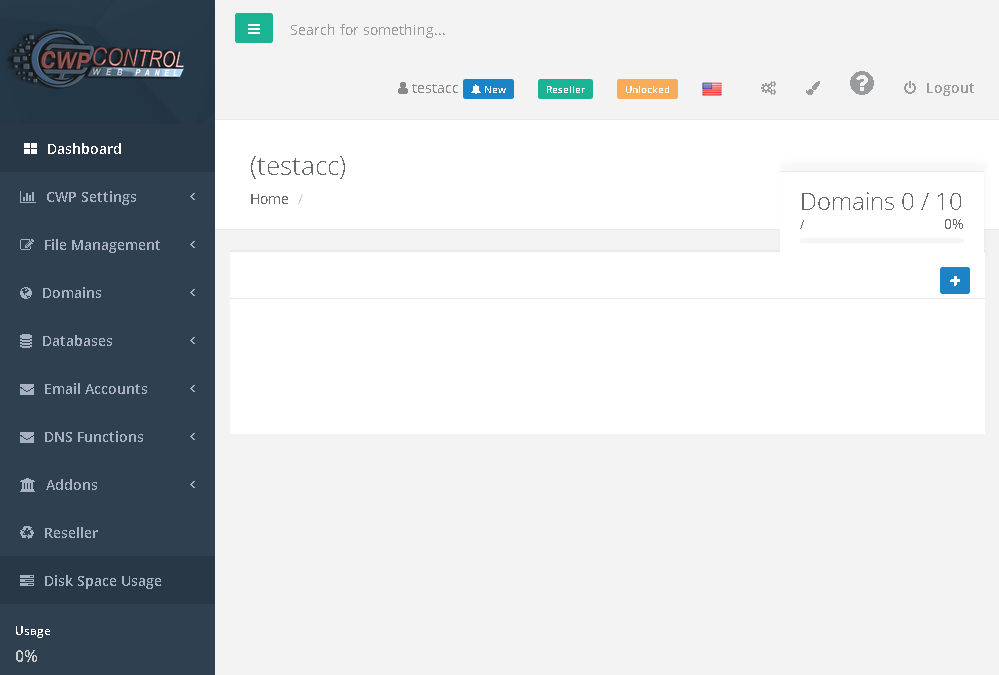 8
« on: December 20, 2021, 07:55:51 PM »

Isnt this a problem?
9
« on: December 19, 2021, 04:52:02 PM »
Hello

So, i've noticed that when adding a new user, the domain path will be /home/USER/Public_html
No choice is given to us for changing this.

When creating a new domain, we can specify the new domain's path to be anywhere inside /home/USER

- Lets say I create a new user with domain domain_one.com. This domain is now located in /home/USER/Public_html
- Now, lets create another domain within the same user [domain_two.com], and we choose the path to be /home/USER/Public_html/domain_two.com

Now we have a problem.
- Main domain can be accessed with domain_one.com
- Second domain can be accessed with domain_two.com
- but, the second domain can also be accessed with domain_one.com/domain_two.com

Any comment from administration on this one?
10
« on: December 16, 2021, 08:24:41 PM »
Hello
I'm in the process of figuring out this panel and its features. One of the most important features for me is Snuffleupagus. I have installed mod_security, though i don't like it as I know it will conflict with some wordpress plugins, I do prefer the aforementioned plugin which is named PHP Defender in CWP.
Snuffleupagus is only mentioned once through the entire panel, here:
https://i.gyazo.com/464479513ca25e09610216acbea39b92.png
I can't find how to get it installed through CWP. I don't want to manually install it.
I currently don't have the CWP pro
I'm running Centos 8 Stream with the delayed repos.
Pages: [1]